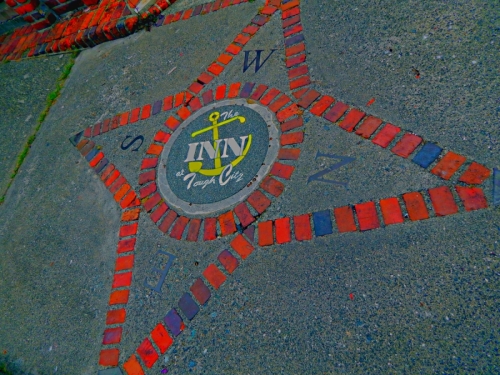 Emergency a R&R weekend is ordered for my man by his doctor. No problem I say to myself, I will just book a nice little cabin/room/chalet/camp site/motel and I will whisk him away to serenity and peace. Easy peasy.  One minor problem, all, yes ALL of Vancouver Island is booked solid. I am like an internet booking junkie, hovering on twenty open pages waiting in the wings for a cancellation on any place …..anywhere.  Please Please Please….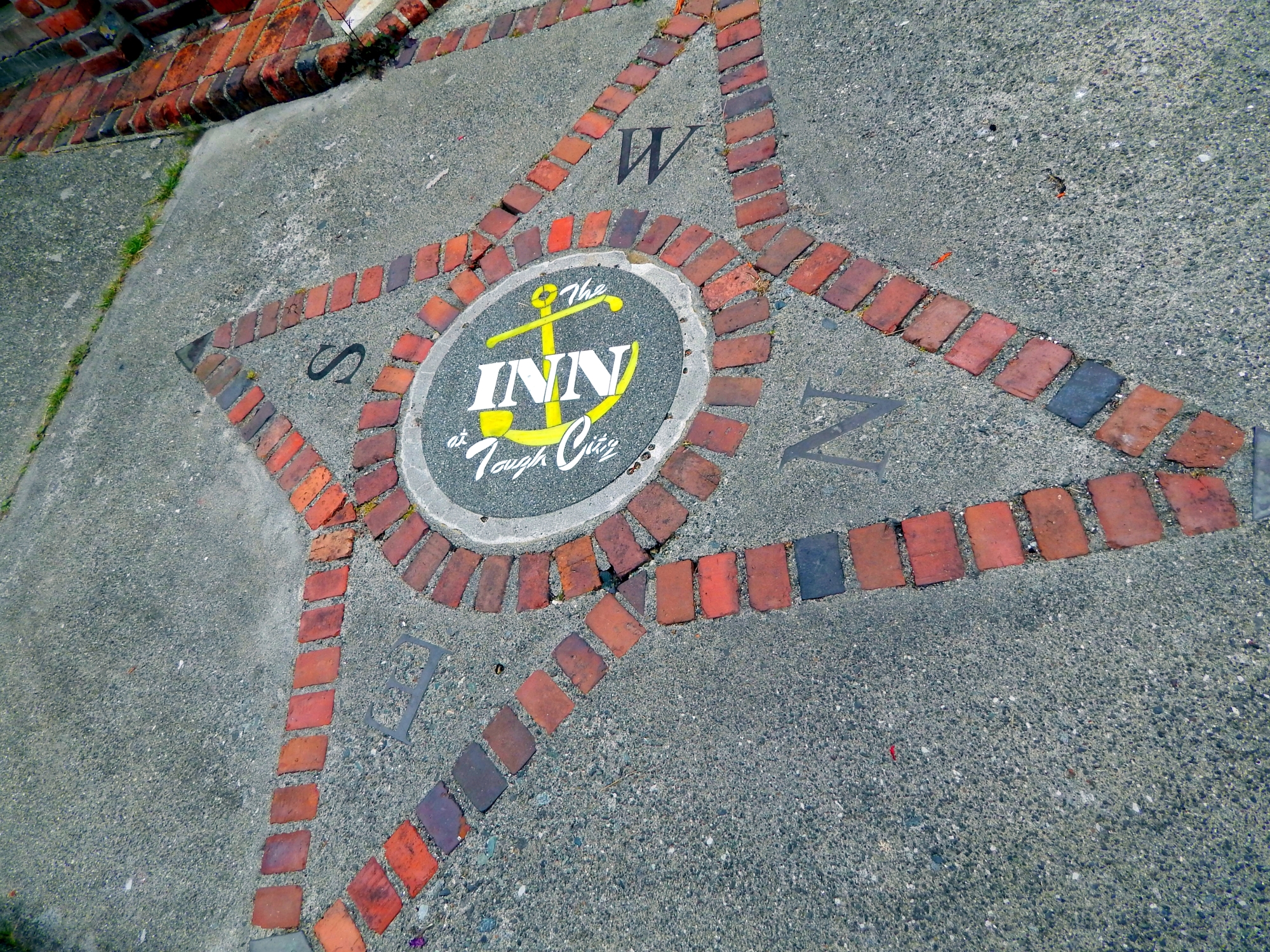 A spot just opened. Yes, the cancellation gods are with me. My fingers fly over the keyboard getting my booking info submitted to this unknown place before someone can scoop it from me. Submit. Done. Now I need to see what I just booked???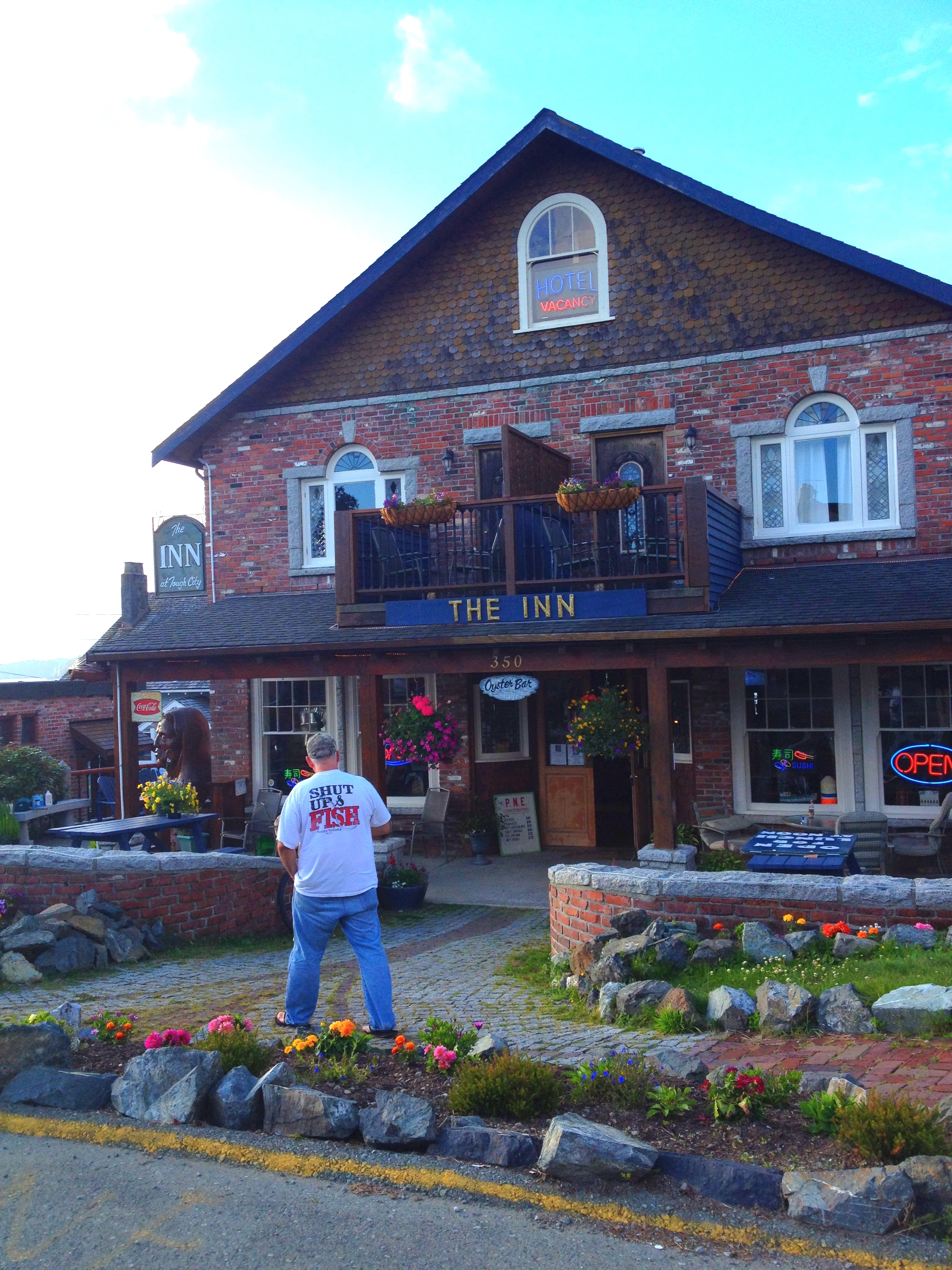 We are proud new guests of the funkiest Inn in Tofino. The Inn at Tough City.
Walking up to the Inn you are greeted to an assortment of cultural treasures.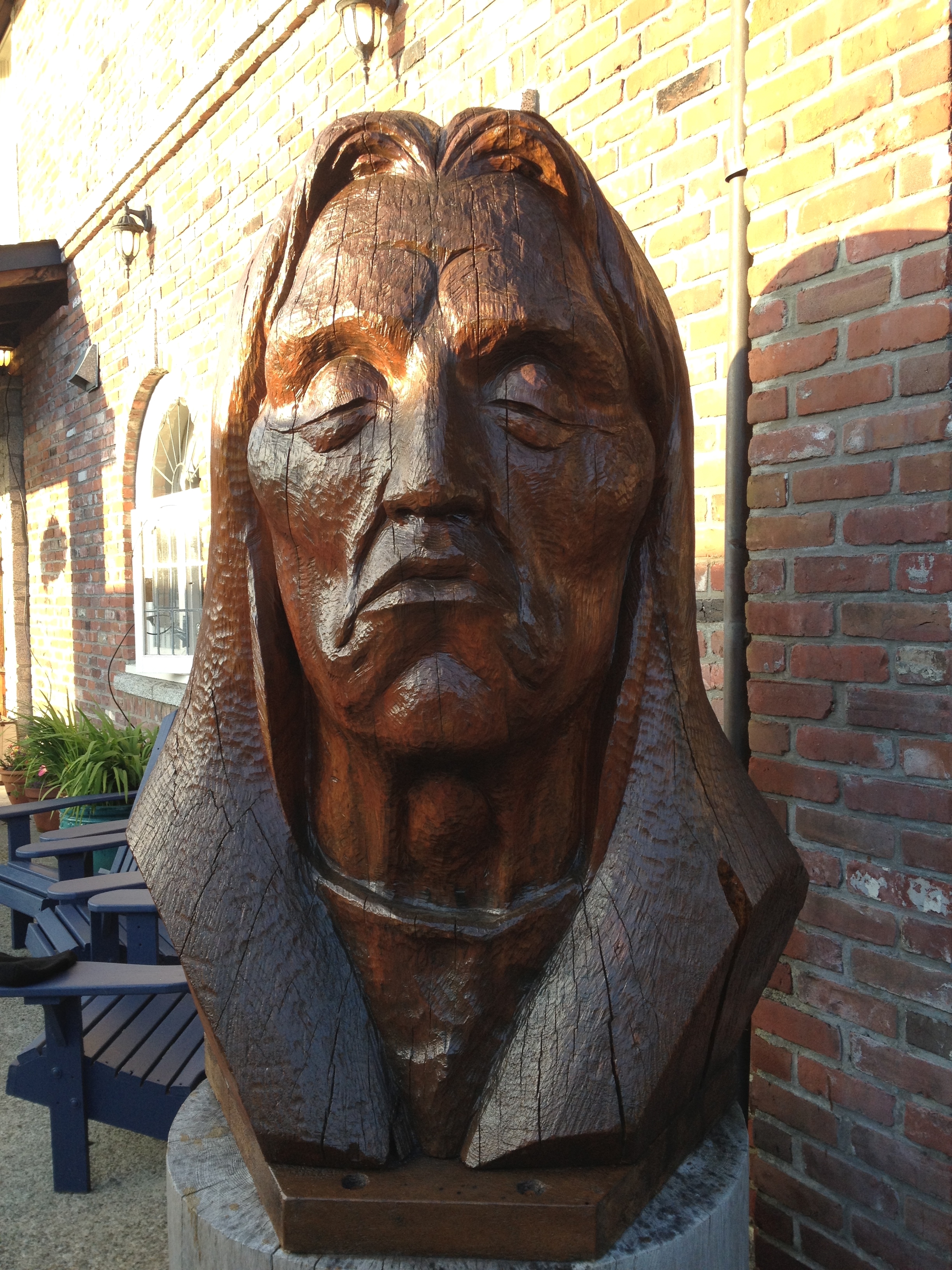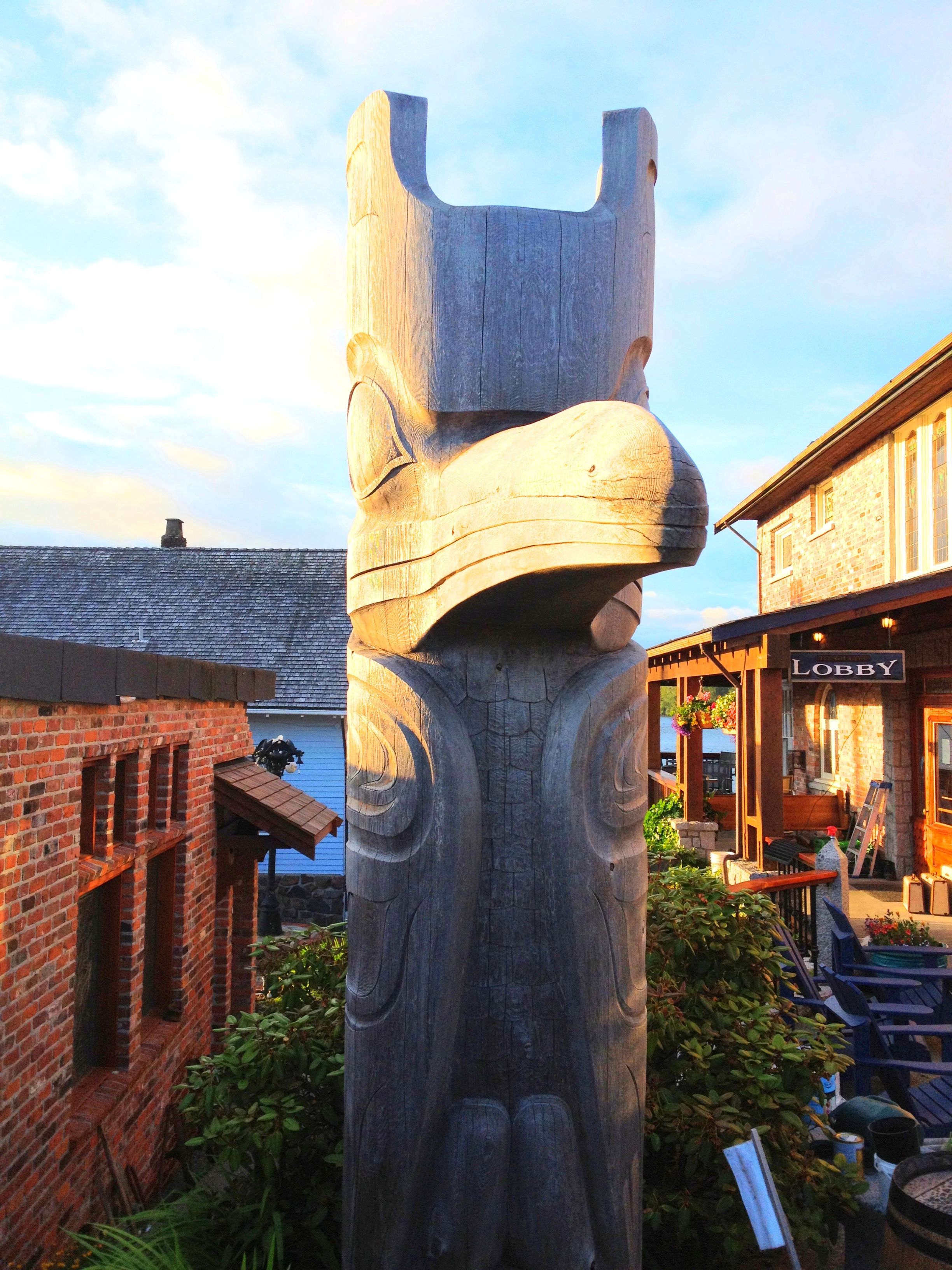 Inside your eyes are treated to a museum  like setting. Antiques cover the walls, ceilings, corners, rooms and stairwells. You could explore the treasures inside & out for hours.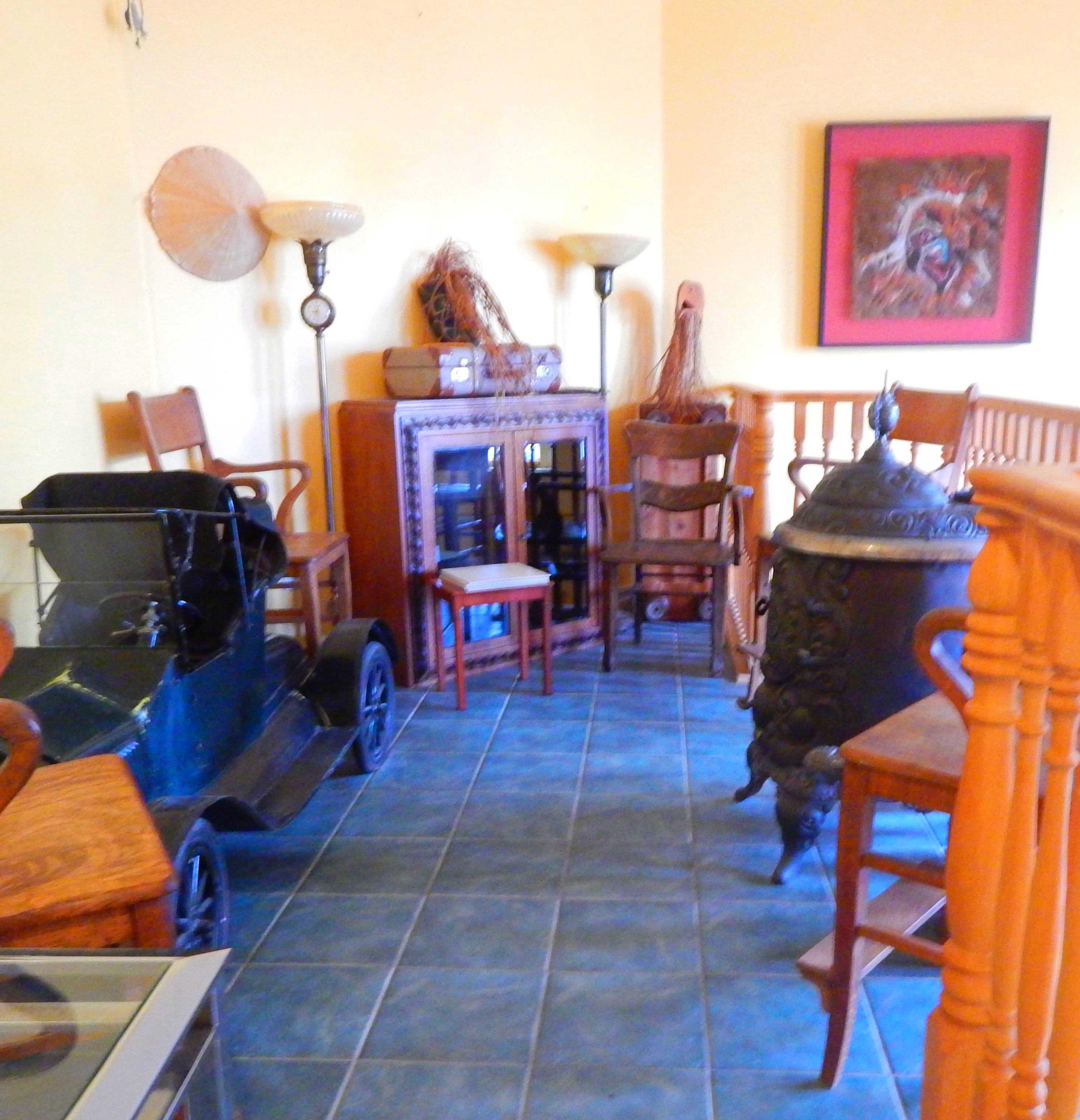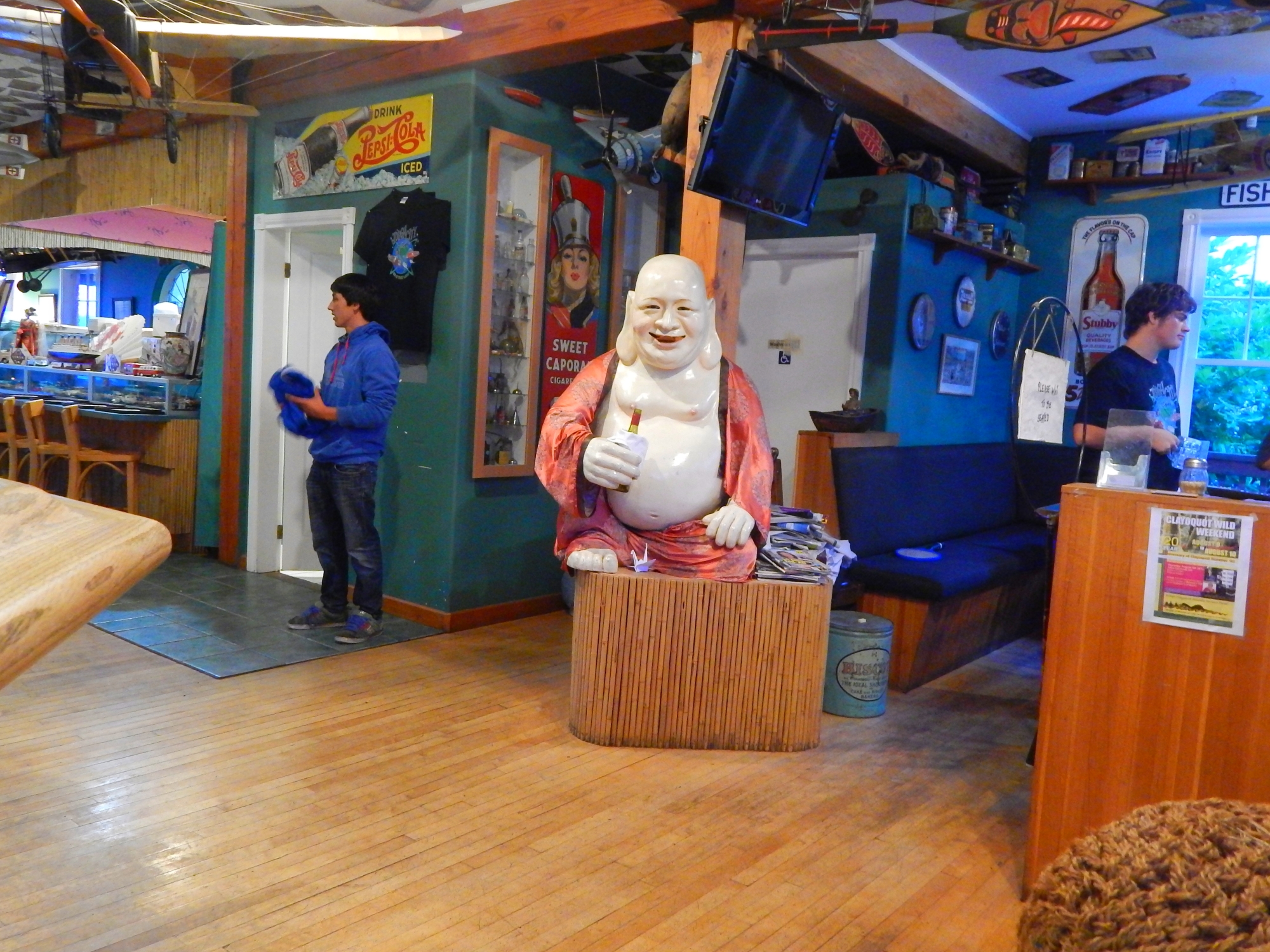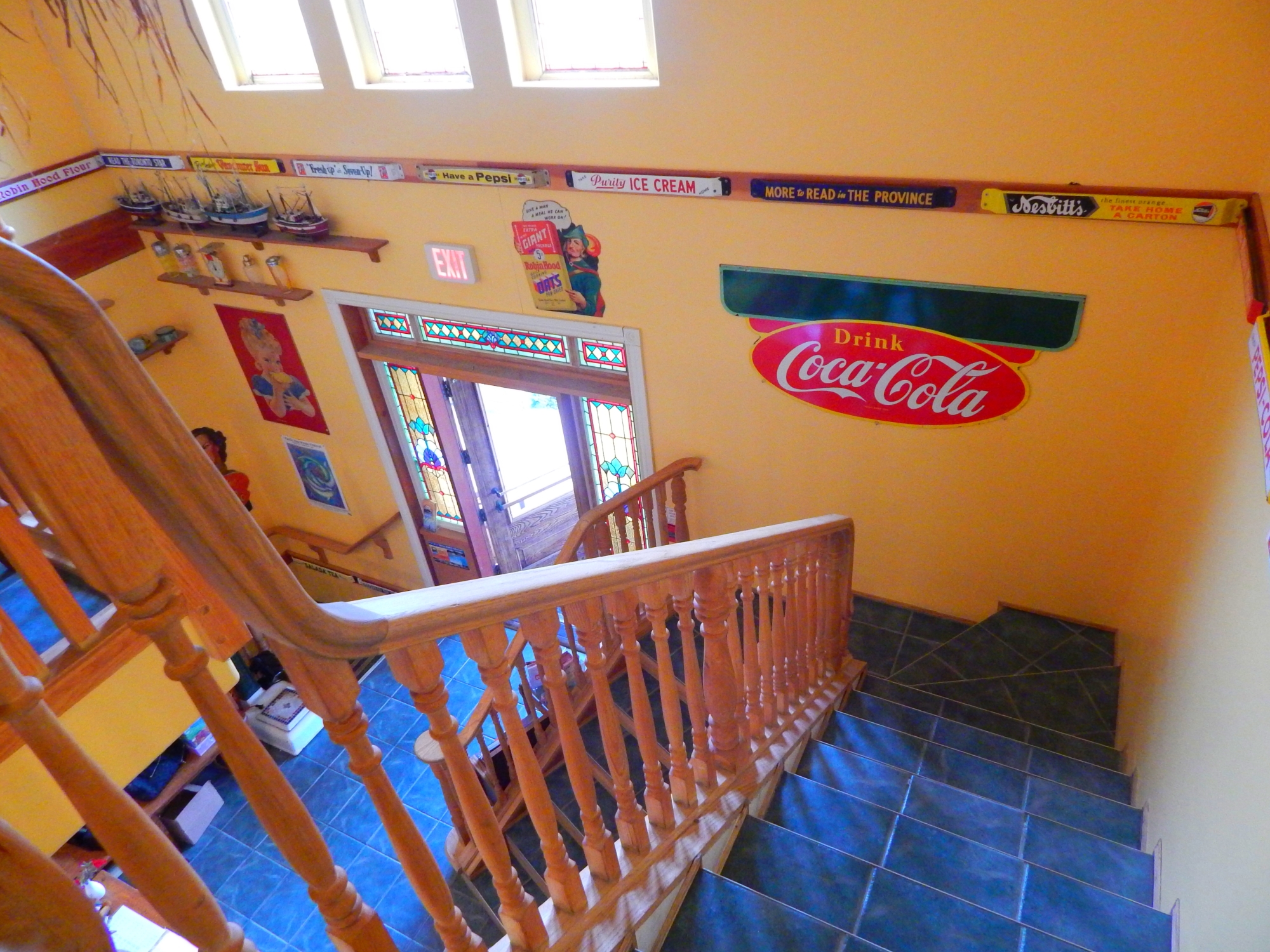 I love doctors orders! The Inn at Tough City is a Treasure just waiting to be discovered. We both fell in love with it instantly. The Inn also boasts a fab Sushi Bar, as many of the locals reported to us "The Best Place in Town". Our room tempts us to snuggle in and relax the whole weekend away inside of it (unheard of in the land of magical outdoor adventures).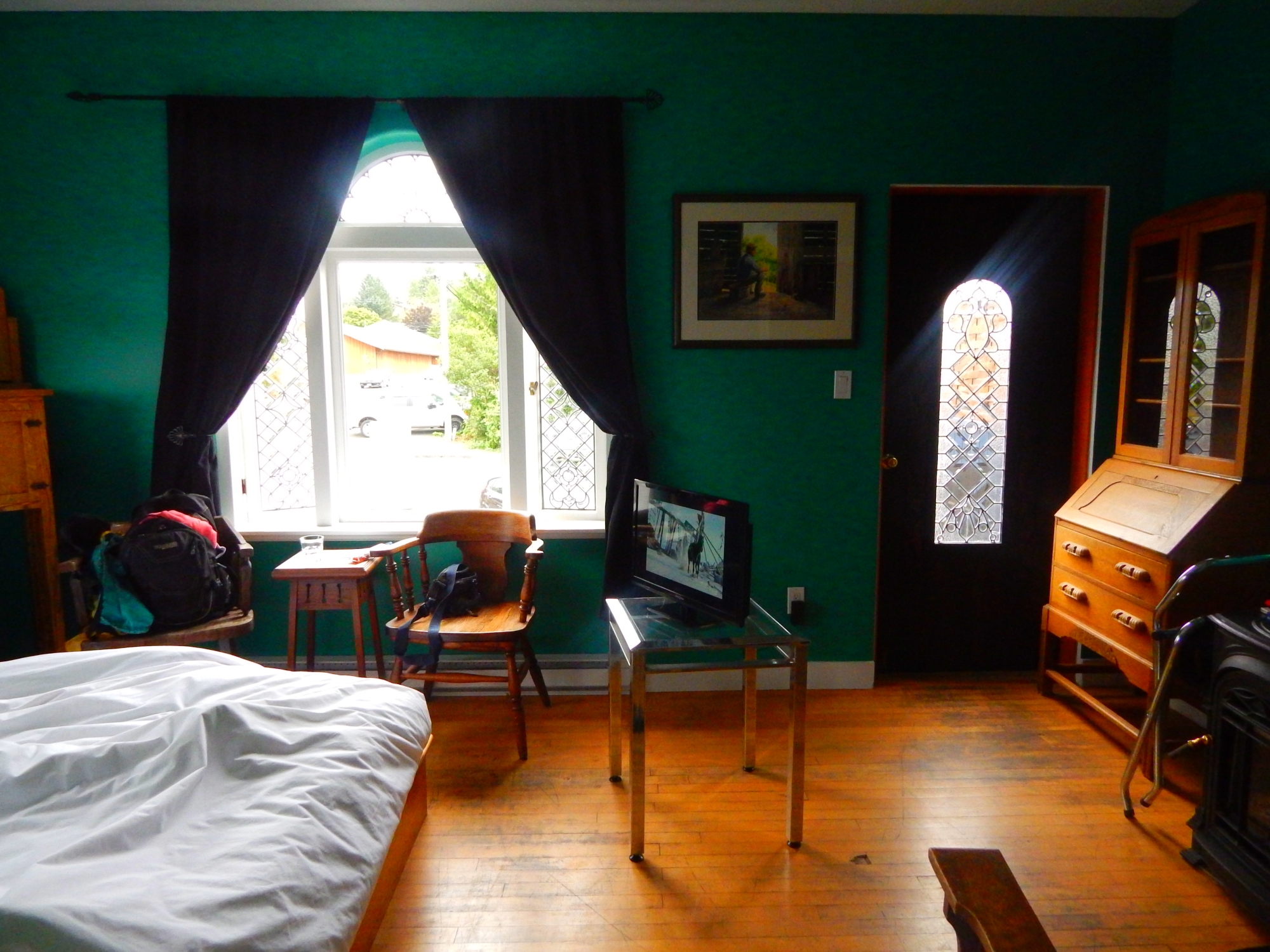 We do pull ourselves outside a few times to explore, but we really could have just relaxed here all the time. The Inn is located waterfront in the heart of Tofino, so exploring Tofino is easily done on foot. Adding to the pure enjoyment of this place are the owners Anna and Ron, who have lovingly built the Inn. They have used all recycled materials, right down to the bricks which came from Gas Town in Vancouver. When you're there, ask them as I'm sure each and every piece has a story to be told by them. Their love and enthusiasm glows also through their staff, who all report "The Best Place" they've ever worked. We felt like long lost friends to all when we arrived and the feeling continued throughout our stay. We are now guaranteed regular visitors to The Inn at Tough City.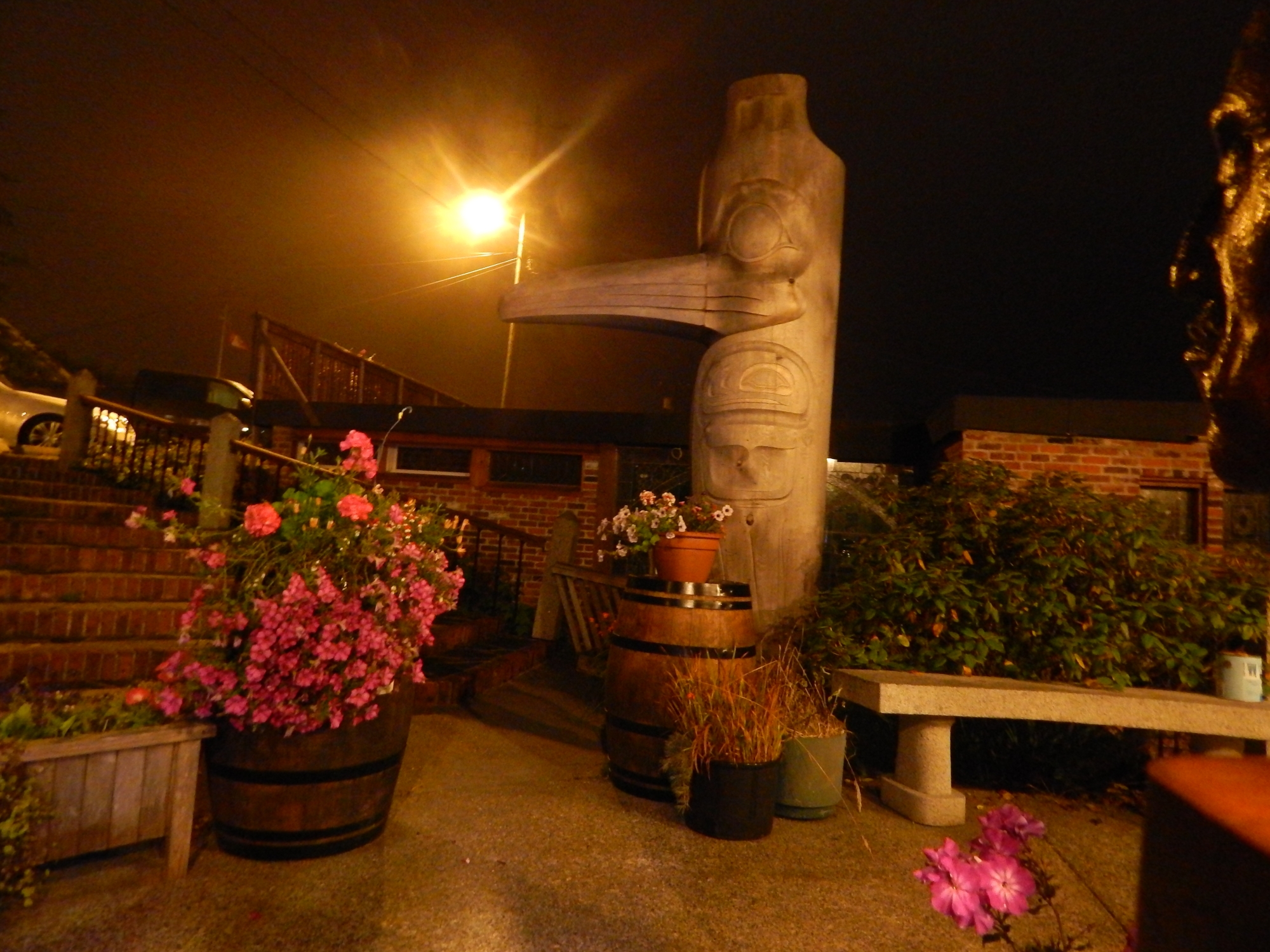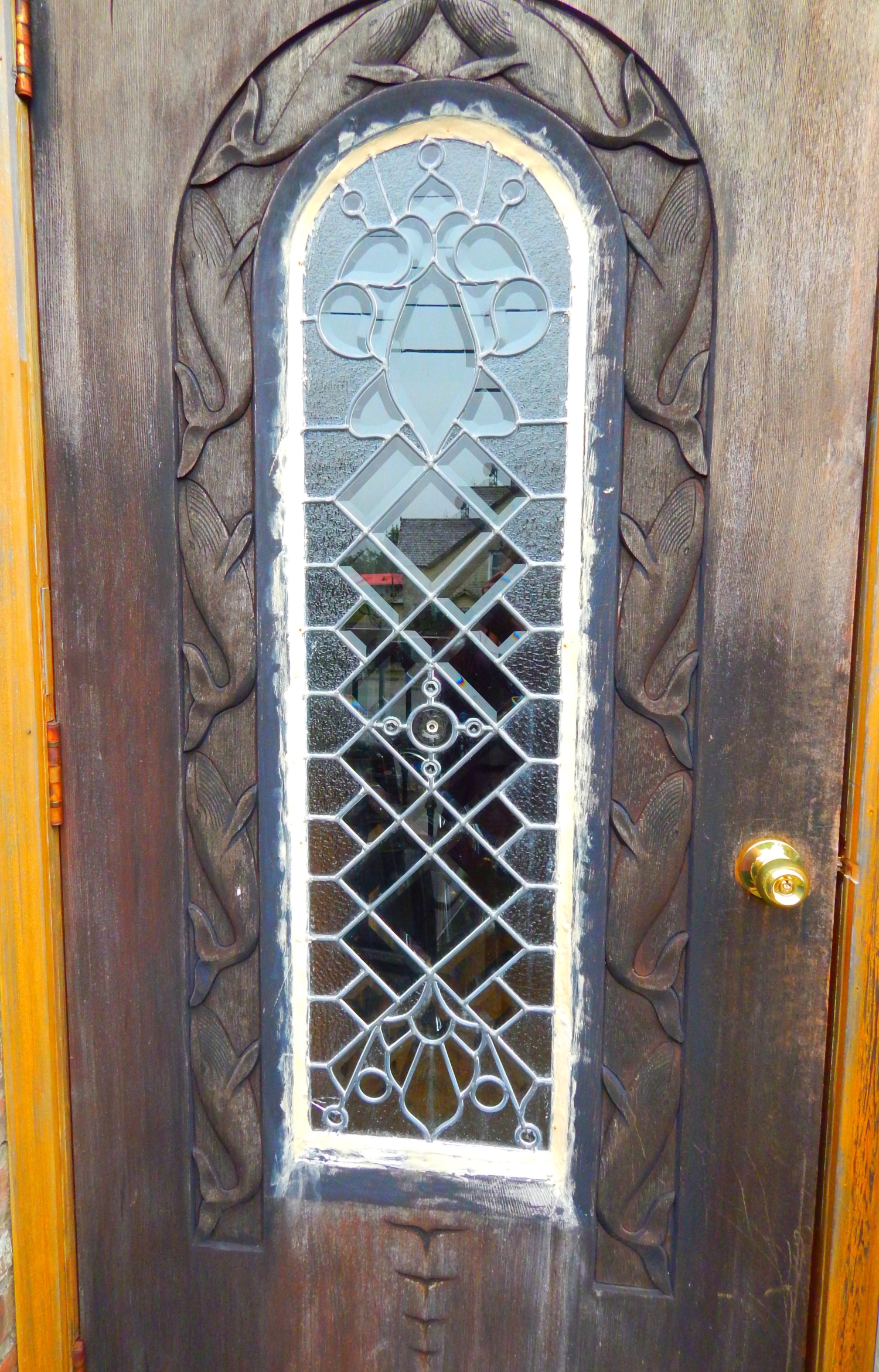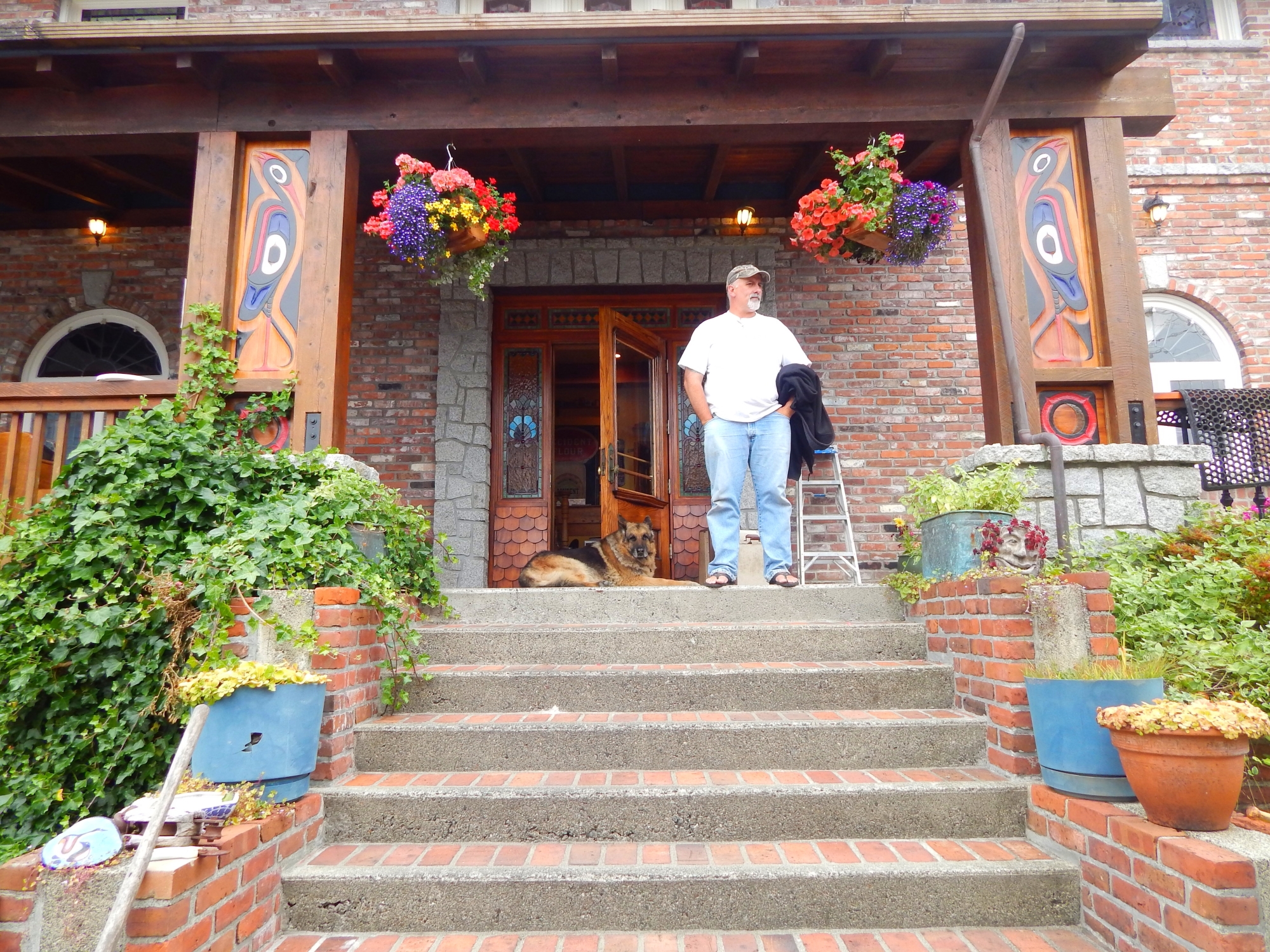 *This post is not sponsored. Everything is the sole views of Escaping
My Comfort Zone
only.*