I am a recovering Vancouverite.
Yes, I can now finally admit this.  I brag about living in a small town (Sooke BC … post on Sooke coming soon) with a population just under 12,000. I can easily place Sooke's population into Vancouver's Rogers Arena 1.5 times and still have room for all their pet Malamutes! However, my background did not start in this beloved little town of Sooke, but in the Large city of Vancouver British Columbia ( as of 2012, the population of metro Vancouver is 2,313,328* ). Growing up in Vancouver from 1968 through to the 80′s molded me for the small town life. I knew I needed to escape this ever-growing city before it consumed me at a young age (population of Vancouver in 1986 was a measly 1,380,729 and growing fast!) .
Thanks Vancouver for making me a small town gal!
As a child of Vancouver in the 60′s and 70′s, I was taught all the valuable life skills all youngsters needed. I had mastered the art of embroidering flowers on my jeans by the age of six and by the age of eight I was a tie dye guru (fashion is paramount in Vancouver). Our home contained all the normal items, window sill had the alfalfa & bean spouts growing, and the kitchen counter housed the homemade yogurt waiting for the culture to do it's culture thing ( Vancouver claims to have the lowest obesity rate and the highest life expectancy in Canada). Going to school in Vancouver was a blast. During the winter months, my elementary school shipped us students up to the local mountains to ski, not just once but every Friday!
 In high school, I attended BC Quest Outdoor Education Program. Learning valuable life skills in snow cave building, river kayaking, bear & moose safety, and many more essential  skills (sorry, I can not report on my academics of the Vancouver schools as it is an obscure foggy memory, buried very deep in the abyss of my mind!). By the time I was 8 I could solo navigate around the concrete city and it's scenery obscuring highrises. I had a trick when I was young … from the middle of downtown (or anywhere in Vancouver for this matter) I could always tell if the tide was coming in or if it was on its retreat (my mind was always on the beach … hence my obscure academic memory).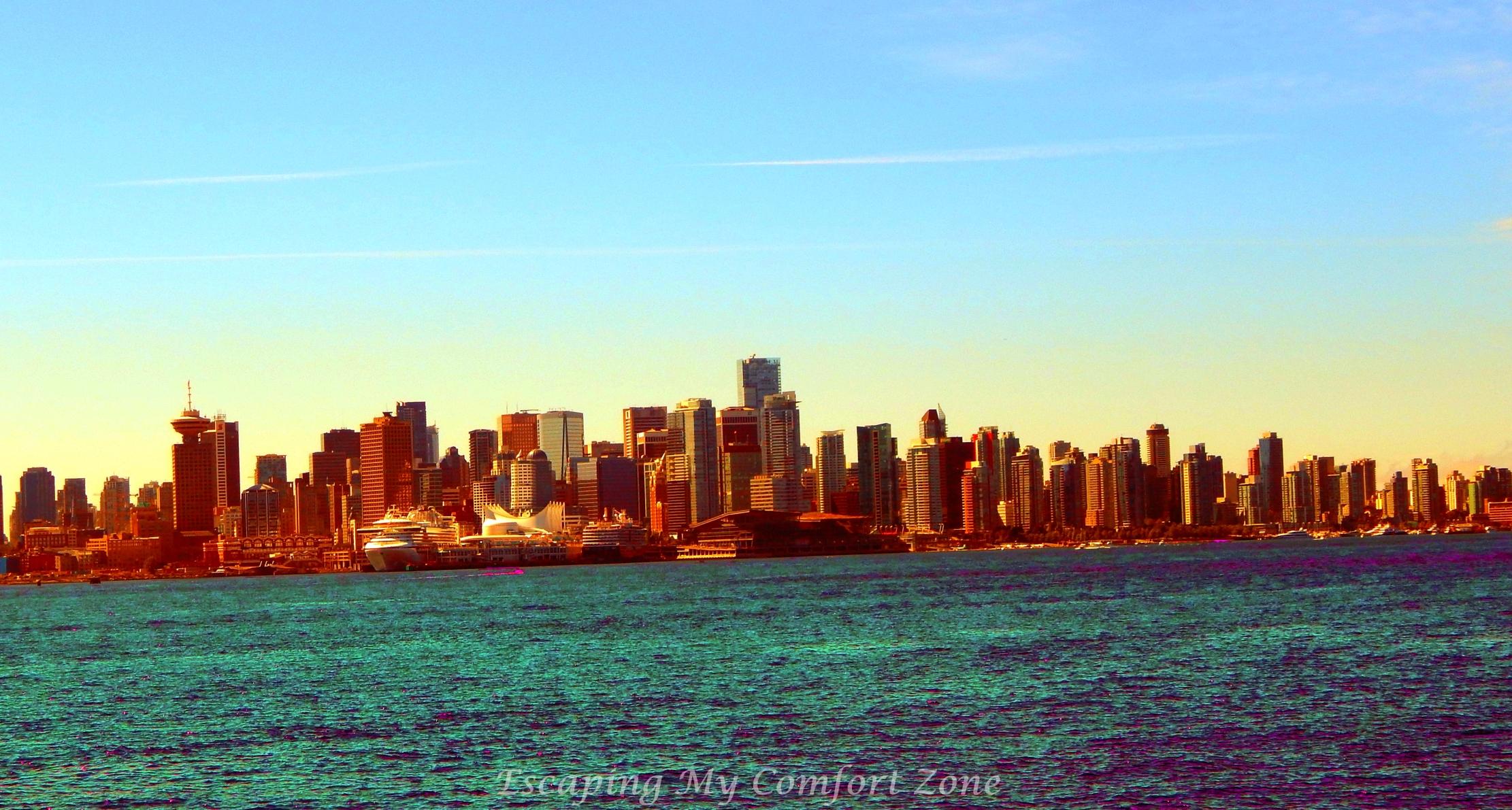 My trick was getting up high into a highrise, looking out and finding one of the many freighters waiting in Burrard Inlet to dump or load it's sea-cans (cool sea-can picture in slide show below). These large freighters would pivot around their anchors depending on the tides ….  yes, I was a brilliant small town girl stuck in this city, but I could always tell if the tide was out!          This city pushed me out to the wild hills and to the glittering ocean.    I give Vancouver high credit for molding me into this adventurous small town girl I am today.
I recently had a opportunity to return to this city, in which I had called home so many years ago. I was excited to go back,  I could now feel and explore this city as a traveler, not a Vancouverite. I had less than 60 hours in town, so I hit the top tourist sites. A nice little cruise through Burrard Inlet on an old paddle wheeler, The Constitution.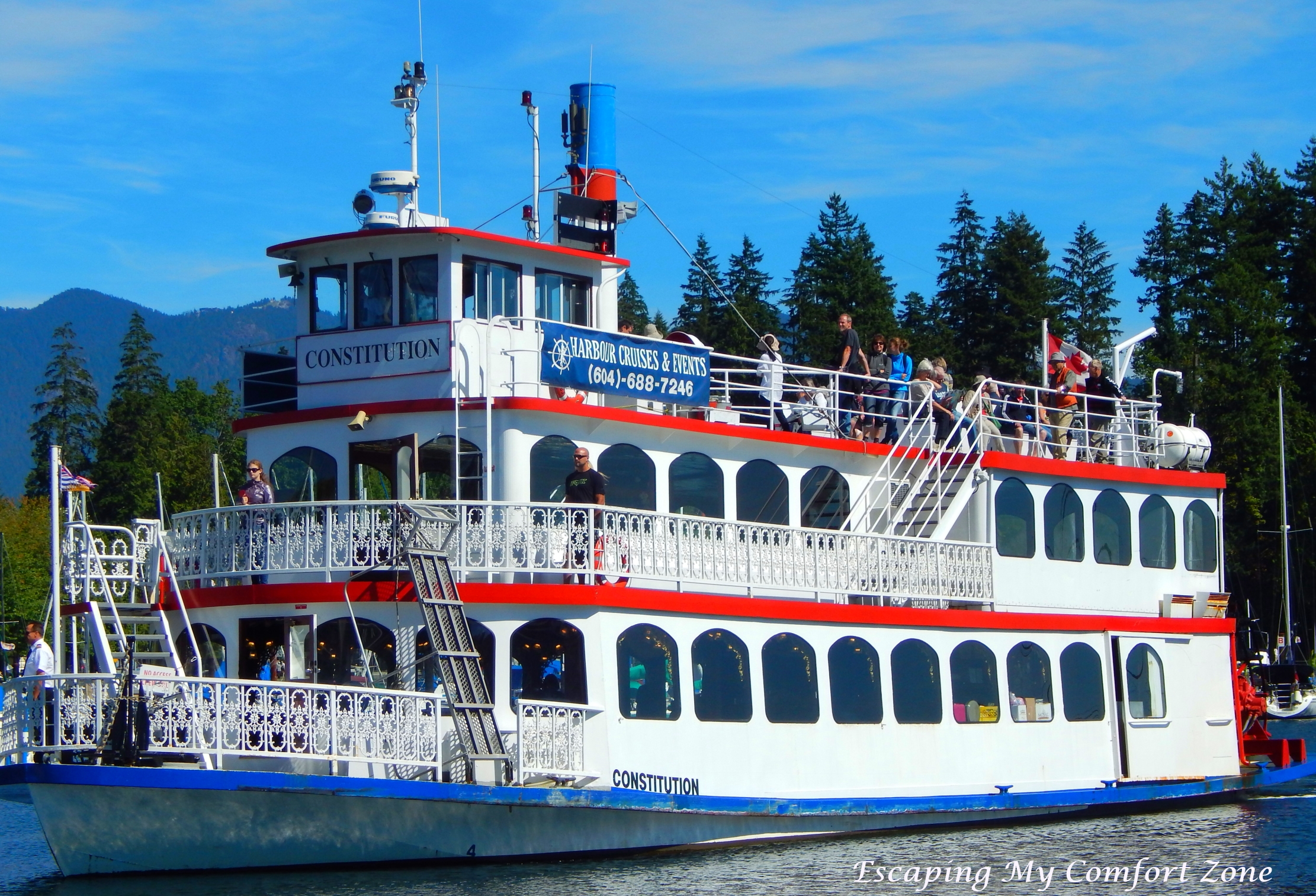 A carriage ride through Stanley Park. The thrill of exploring Capilano Suspension Bridge. Soaking up the smells, tastes and sites of Granville Island. A scenic drive around English Bay, Kits Beach, Spanish Banks, onwards through UBC, and ending out at Steveston Village on the Fraser River.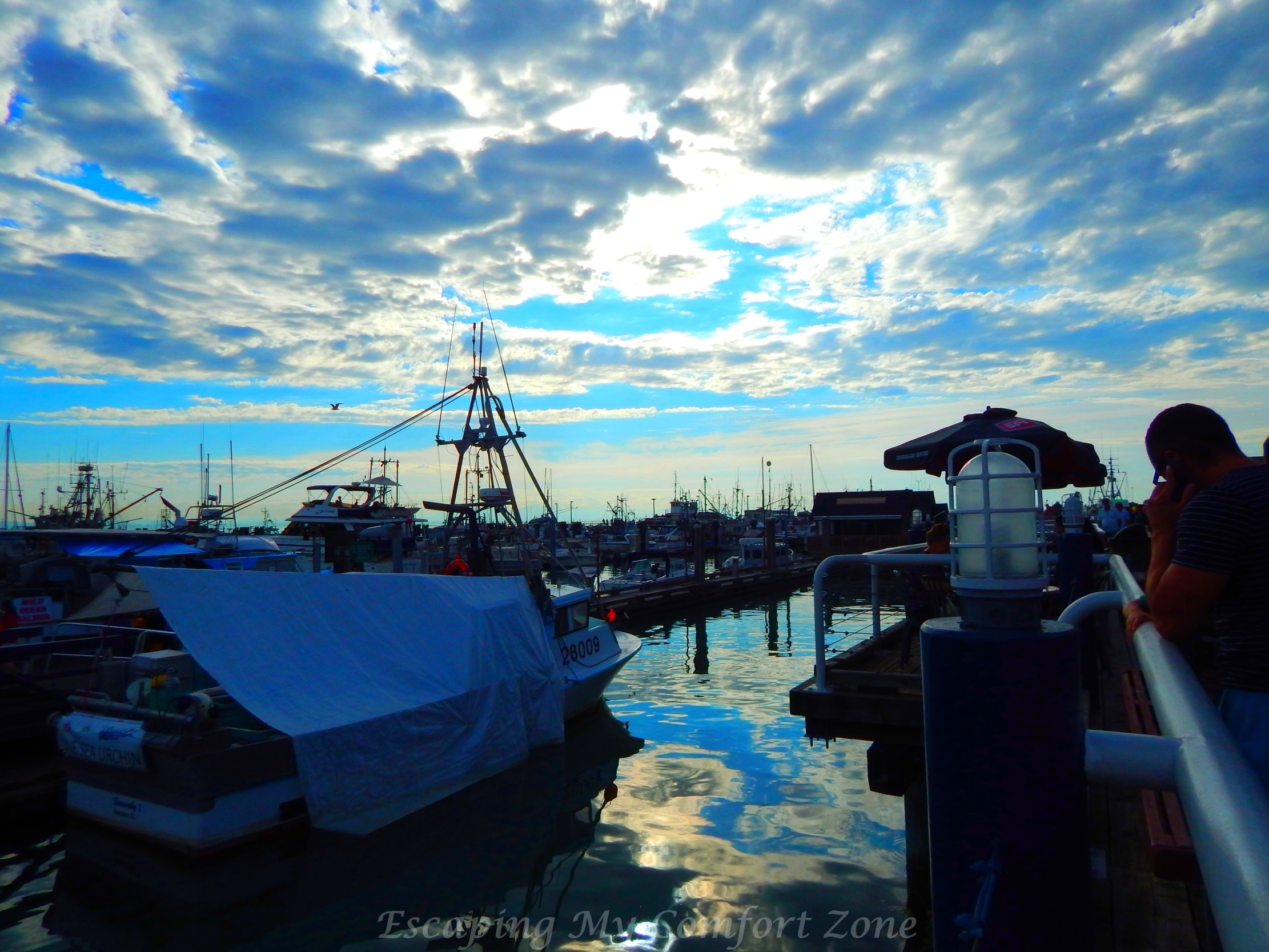 It appears Vancouver is a city so diverse in culture ( 53% of residents do not speak English as their first language.*), geographic beauty, food and arts that it dazzles all the senses. Yes, it is a remarkable city to visit! During my recent exploration I chatted with a few of the local, modern Vancouverites and it seems that they love living here? Shocking. Perhaps they are onto something, over 2.3 million other people have this view too.  I share with you how Vancouver dazzled me through the lens of my camera below, enjoy.
I may never want to live here again, but I certainly love visiting you Vancouver!
This is my short story of Vancouver BC. To see my fun, obscure facts on Vancouver click here.
If you need to see more information on Vancouver I have found 152 million, yes million more sites for you to explore here. Scroll down for my dazzling photo show.
My enlightening resource links I used as reference~ * Stats Canada ** City of Vancouver *** BC Real Estate Law **** The Vancouver Sun ***** Vancouver History